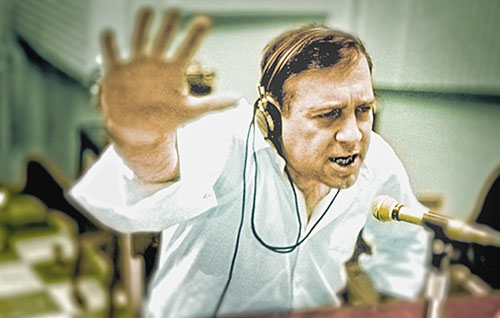 . . .
On Thanksgiving, we'll have special old-time radio programming, beginning at 8 a.m., and including two great stories from Jean Shepherd, whose writings inspired the holiday classic movie, "A Christmas Story."
From 8 a.m. to 1 p.m., it's classic comedy, with Thanksgiving themed episodes of "The Jack Benny Program," "The George Burns and Gracie Allen Show," "The Mel Blanc Show," "The Abbott and Costello Show," "Lum and Abner" and "The Life of Riley."
From 1 to 3 p.m., travel down folk music highways with Bob Janis on "Juneberry Road," and at 3 p.m., it's "The Rick Smith Show."
At 4 p.m., we're back into old-time radio, with a 1958 episode of "Gunsmoke" and a 1951 episode of "The Cavalcade of America."

At 5 p.m., it's "Neighborhood Voices," with an interview of former Penn State Greater Allegheny Chancellor Dr. Curtiss Porter, then stay tuned for Thanksgiving themed episodes of "Jeff Regan, Investigator," "The Life of Riley," "Mutual Family Theater" and "The Adventures of Sam Spade."
From 7 to 9 p.m., catch up with Doug Goffus on "Goffus Golden Oldies," and at 9 p.m., we have two broadcasts of Jean Shepherd's radio show from WOR in New York City, in which he recounts some Thanksgiving mis-adventures.
Then, it's "Cavalcade of America," with an episode entitled "Tisquantum, Strange Friend of the Pilgrims," followed by CBS's classic "You Are There: The Sailing of the Mayflower" and a 1947 episode of "Casey: Crime Photographer."
Happy Thanksgiving from the new sound of the Mon Valley, WMCK.FM!