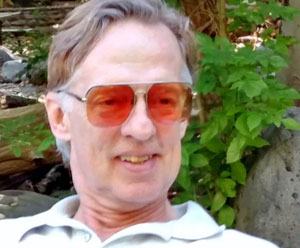 "Billy Camino" has come home to Southwestern Pennsylvania, on WMCK.FM.
"Camino" is the host of "The Camino Concept," which he calls "The Playground of a Licentious Imagination." The weekly two-hour show of "mostly eclectic oldies and fun novelties" is airing at 10 p.m. Thursdays, with rebroadcasts at 3 p.m. Fridays and 7 p.m. Mondays.
Says Billy Camino:
"What an awesome joy for 'Team Camino' to humbly be at your service, by sharing our passion for the most memorable music of our journeys; especially to enjoy making new unbelievably awesome memories with you… right here in 'my' dirt & 'my' river water!
"On 'The Camino Concept', many names & places may or may not have been changed to protect those who may or may not be fictitious. Believe it ... or not.

"Originally from the Beaver Valley Area, your 'quasi-fictitious' host is delighted to claim deep roots all over the Southwestern Pennsylvania region. He has from Finleyville and Monroeville, to Allison Park, and over to Monaca and Center Township. He also has an extensive 'history' from Baden, Rochester and Beaver Falls, to the North Hills as well.

"The Camino Concept' began on Internet radio in Arizona in 2016. But as a hobby, I've been a volunteer presenter throughout my entire adulthood. I've always enjoyed sharing theme mix concepts of oldies music, for family, friends, ministry and community, always for free ... you get what you pay for, my dear 'musical pilgrims.'

"Currently, 'Camino Nation' has affiliations with Internet stations in the Arizona Valley of The Sun, the Carolinas and in both Cheshire, U.K., and the northwest London area.

"As a newlywed of nearly 43 years, Billy and his wife, Lynda, have logged between them more than 40 cursillos, 70 Grand Canyon hikes, and more than 500 miles of 'The Camino Pilgrimage' in Spain and France."
Listen to the Camino Concept at 10 p.m. Thursdays, with rebroadcasts at 3 p.m. Fridays and 7 p.m. Mondays.