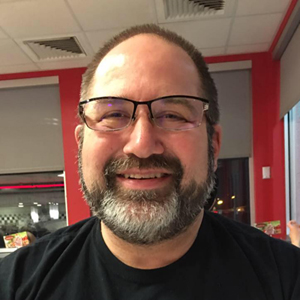 OnLine with Bill Alexander is the way talk radio was meant to sound ... over the Internet!
Are you tired of the politics, the pundits, the talking heads? Tune into Bill Alexander on WMCK.FM at 9 p.m. Tuesday, 12 noon Thursday and 5 p.m. Sunday.
Direct from his studio in the mid-Mon Valley, Bill is talking to people around the region and around the world about books, music, business, entertainment ... and yes, a little bit of politics. His talk radio inspirations include Pittsburgh's Jack Bogut, Lynn Cullen and Doug Hoerth.
Bill grew up in Pittsburgh's North Hills but has made his home in the Mon Valley since he attended California University of Pennsylvania. He's since been heard on WLSW, WMBS, WASP and WJPA.
In September 2006, he started doing an online talk show that now airs on radio as well as video at Fayette TV (Channel 77) in Fayette County.
You can find his website at OnLinewithBillAlexander.com.