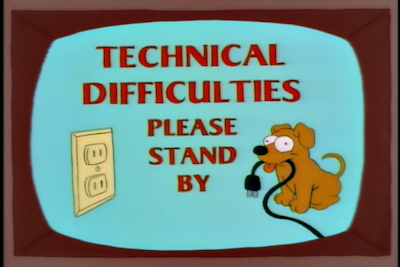 We apologize! Sometime last night, the Comcast Business connection to our studios in the Tube City Center (the former Daily News Building) went down.
Comcast made multiple attempts to restart the connection remotely --- most recently at 1:30 a.m. and 9 a.m. today --- and was not successful.
We're waiting for a Comcast Business technician to arrive this afternoon and will post an update as soon as we can.